Seaman R-50 Roof Moisture Gauge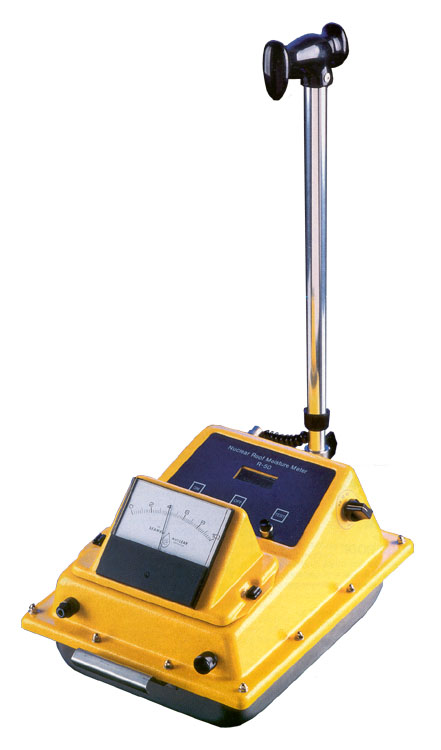 The R-50 locates hidden moisture in flat and low slope roofs. Now, you can identify areas needing repair before severe deterioration of the roof system occurs. Plus, nuclear testing is the only nondestructive method to indicate the degree of moisture present, so you can distinguish five or more levels of moisture from slightly damp to completely saturated.
The R-50 provides an objective method of evaluating flat roofs. It will increase your assurance that your recommendations for roof repairs will solve the problem. It can also provide assurance to your customers that only the roof that is being replaced, is that which truly needs replacement. Roof surveys increase your ability to create competitive bids and customer satisfaction. That will give you with an edge that really counts.
To discuss your application, obtain product literature, pricing, and specifications, call us at (414) 762-5100. Feel free to make this request by email info@SeamanNuclear.com. Please include your name, address, telephone number, and application.
We look forward to being of valuable service to you.