New and Unique Seaman C-300 Density Moisture Gauge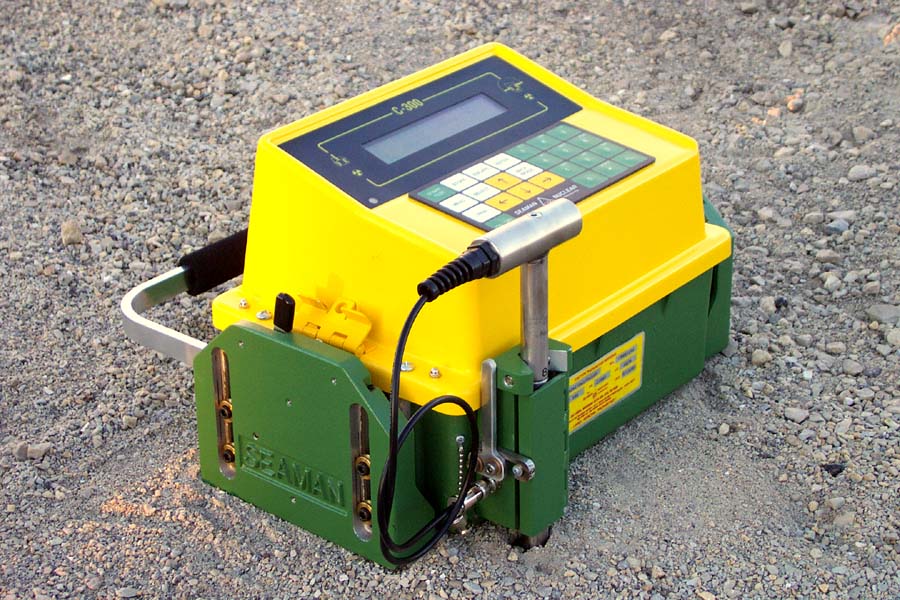 The Seaman Nuclear Corporation Model C-300 is our most advanced and capable moisture density gauge.
The Model C-300 Analyzer with its Untouchable mode, offers the fastest testing capability in the industry. Untouchable reduces the gauge's sensitivity to uneven surfaces. It reduces your labor costs dramatically. In today's economy, it will give you that important competitive edge!
The C-300 Analyzer also offers the greatest operator safety in the industry because the source remains protected inside the gauge housing under all conditions, even with the optionally available direct transmission system.
For accurate testing of thin asphalt overlays, our patented ACCUDEPTH system can measure just the top lift, to full depth, in one-tenth inch increments.
Additionally, the C-300 Analyzer is easy to use, and provides one factory supplied calibration which is applicable to all soils, aggregates, asphalts and concrete, regardless of changes in asphalt content or chemical composition.
To discuss your application, obtain product literature, pricing, and specifications, call us at (414) 762-5100. Feel free to make this request by email info@SeamanNuclear.com. Please include your name, address, telephone number, and application.
We look forward to being of valuable service to you.